Student Life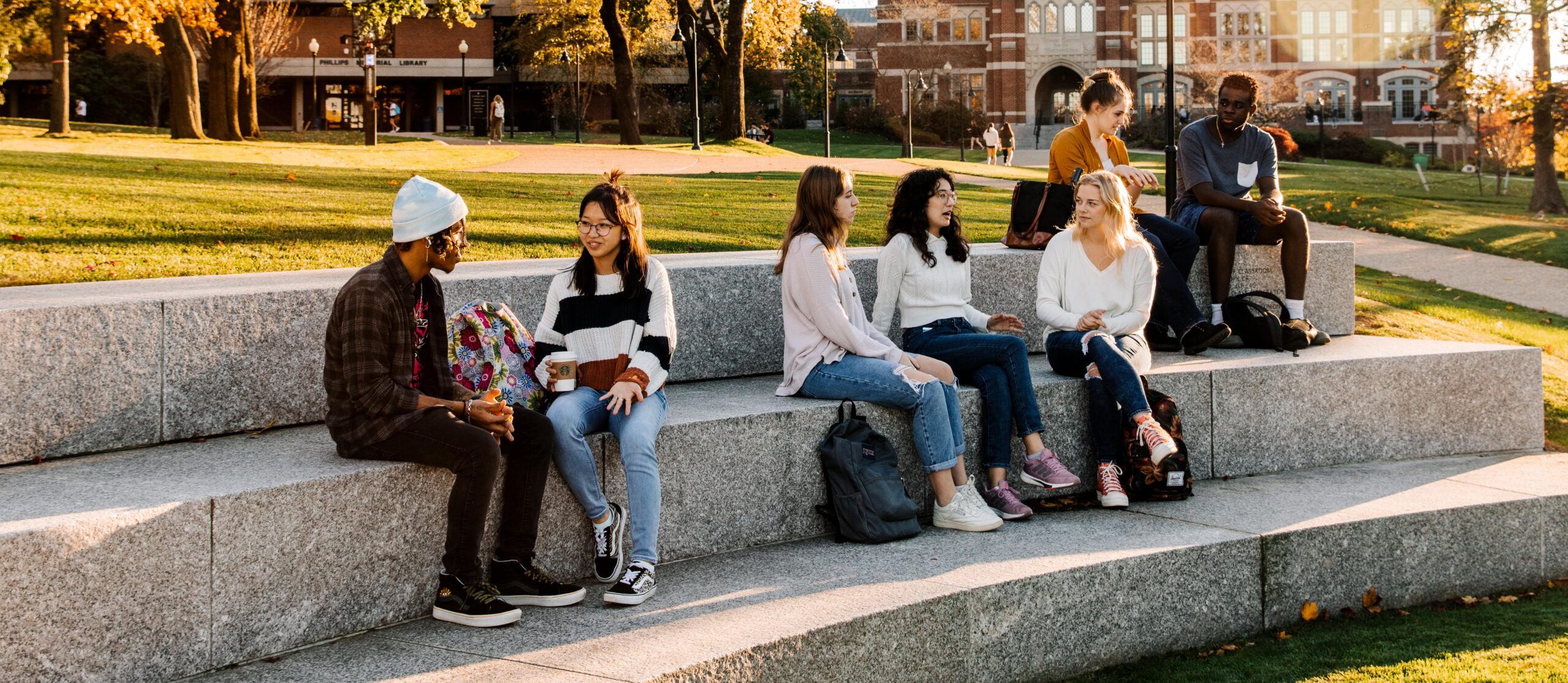 Student Life

Who you want to be is formed by how you live.
Your interests and passions aren't limited to your choice of major. And your education is not confined by the walls of a classroom. At Providence College, student life is self-defined and enhanced by shared traditions. And we sure have a lot of options to help you become, well, you.
Living in Friartown
Ask any of our 4,000-plus students, and they'll tell you Friartown has become a home away from home. From welcoming residence halls to new dining facilities, and from campus green spaces to a bustling capital city at our doorstep, there's no place like Providence College.
Student Activities
Join the club. Run the show. Lead the pack. However you want to spend you time outside of class, you'll find a community among the students who participate in one (or more!) of our 120+ student organizations, club sports teams, and intramural programs.
Spiritual Life
At Providence College, our Catholic and Dominican identity influences our approach to living and learning. Myriad programs support PC students as they seek truth — intellectually, spiritually, and emotionally.
Health and Wellness
There's a saying around campus that "You are never alone in Friartown," and our community takes this promise seriously. Student life here is centered around services and programs that support a healthy lifestyle and the wellbeing of our students.
Arts and Culture
The arts enrich life at Providence College, and an array of events and programs broaden students' perspectives as they grow in appreciation of other cultures, and their own.
Additional Resources
CHIRICO CAREER CENTER
DEAN OF STUDENTS OFFICE
DISABILITY ACCOMMODATIONS
ORIENTATION, TRANSITIONS & LEADERSHIP
PARENT & FAMILY PROGRAM
PHILLIPS MEMORIAL LIBRARY
PLAN A VISIT
PUBLIC SAFETY
RECREATIONAL SPORTS
RESIDENCE LIFE & HOUSING
STUDENT ACTIVITIES, INVOLVEMENT & LEADERSHIP (SAIL)
STUDENT SUCCESS CENTER
Take the Next Step.
Already in? Enroll now.