Santiago "Santi" Najarro Cano '24
Marketing
Theatre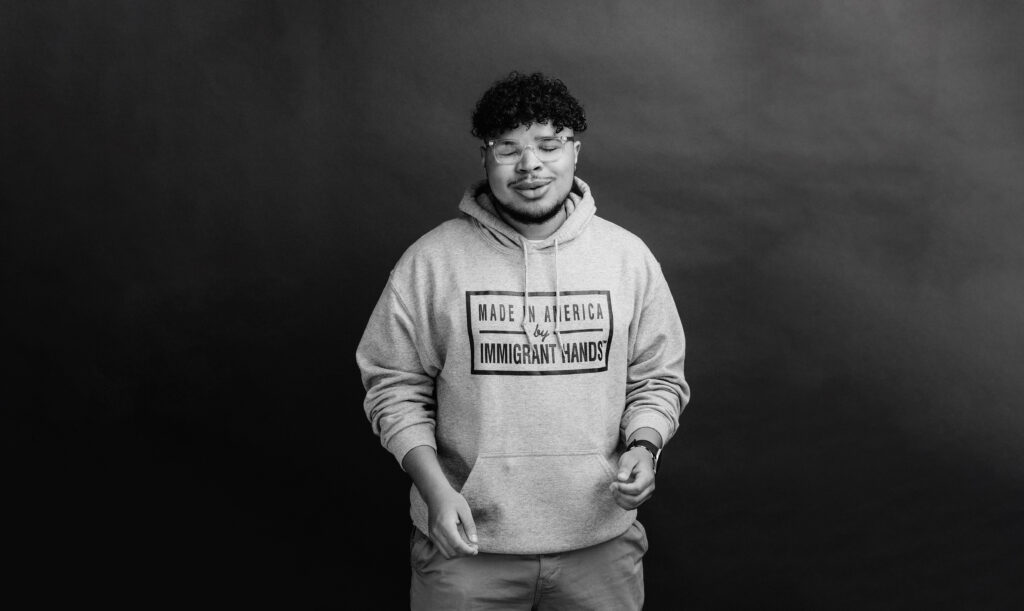 Santiago "Santi" Najarro Cano '24 has a motto — "unidad." Spanish for "unity," it's the spirit that drives his campus leadership. It's also a fitting description of the way his whole Providence College experience fits together.
Santi is a first-generation American from Pawtucket, R.I. As a senior in high school, his college search was interrupted by the COVID-19 pandemic. He enrolled at Providence College before he ever set foot on campus.
"Even though it's only 15 minutes from home, PC is a completely new experience with new friends," Santi said.
When he arrived his first year, he quickly declared a marketing major. He loved his studies, but something felt missing. He always thought of himself as an artist as much as businessperson. He emailed a professor in the theatre department to ask about the theatre minor. Within days, he was meeting with groups of theatre professors and students.
Santi spent much of his first year encountering professors and friends on Zoom or behind masks. As pandemic restrictions relaxed, new experiences like hanging out at McPhail's and going to Friars men's basketball games added excitement and camaraderie to an already positive college experience.
"I realized the importance of presence," Santi said. "Also, going to basketball games in person is an awesome experience. I never thought I'd be so close to the court, and the student section is electric."
This year, Santi is vice president of the Organization of Latin American students, where he puts unidad into action with activities and programs to build community around culture and language. He also sings in one of PC's student a cappella groups and performs in the Six Gents sketch comedy troop. He's building valuable experience as a Benjamin Family Social Media Fellow with the School of Business.
Sometimes, Santi feels overstretched and has to take a step back.
"PC has so many resources like the counseling center and gym to help you take care of yourself, but your first resource is always yourself," he said. One way he relaxes is by playing basketball with his friends — "even though I'm more of a soccer kind of guy."
"People here want you to succeed," Santi said. "Leaning into discomfort is what college is all about. By leaning into discomfort, you become a better version of yourself. And people here will support you as you do."
More about Santi: