Myles Johnson '24
Business Economics
Political Science / Finance / Asian Studies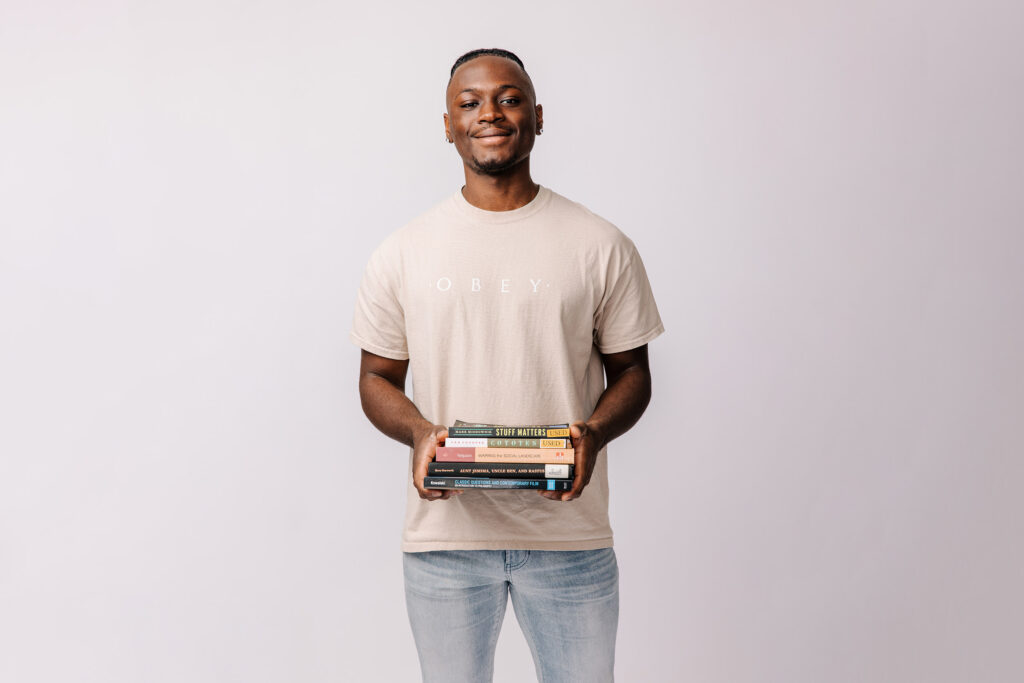 As Myles Johnson '24, president of the student-run Board of Programmers, surveyed the scene at Prova, the annual fall campus festival, he realized it was a dream come true.
Four years ago, touring colleges as a high school student from Lawrence Township, New Jersey, he thought Providence College stood out as "a place where you can be a leader." Planning and facilitating campus-wide events is the realization of aspirations he's had since applying to PC.
He's a business economics major with minors in political science, finance, and Asian studies — someone who likes to do it all.
"If I had my way, I would do something different every month of my life. I've carefully constructed my college experience to learn and experience as much as possible," Myles said.
One of his most ambitious undertakings is learning Chinese. He's taken four semesters of the language at PC. He studied Latin in middle and high school but wanted a new challenge as a college student.
Last summer, Myles interned at BNY Mellon. He recalled how a PC alumnus reached out to him on the first day of his internship to congratulate him and invite him to lunch.
"Having that support and connection before I even took my first sip of coffee that morning felt great. Friars always have your back," Myles said.
Myles is a student in the Honors Program and works as a writing tutor in the Student Success Center. He's completed two major independent research projects with guidance from faculty. One was a study of rental discrimination against African Americans in Philadelphia, with particular attention to the increased difficulties many Black people faced finding housing during the COVID-19 pandemic. He completed the project with guidance and feedback from Tony Affigne, Ph.D., professor of political science.
He also studied racial caricatures in branding with Paul Herron, Ph.D., associate professor of political science. He particularly focused on the Aunt Jemima brand of pancake mix and syrup, which was rebranded as the Pearl Milling Company by parent company PepsiCo in 2021.
Myles looks forward to more independent research into topics including the Chinese Exclusion Act of 1882 and the origins of Chinese American cuisine. He's been invited to return to BNY Mellon after graduation and looks forward to pursuing an MBA as a graduate student.
He is one-third of a set of triplets. A brother, Spencer, enrolled at PC with him. They live together on campus with four friends in Ditraglia Hall. They love to watch sports, play video games, and shoot a miniature basketball around their living room into a hoop hanging on the wall.
"It's great being able to be yourself with the people you live with," Myles said.
More About Myles: