Katie Kudla '24
Physics
Dance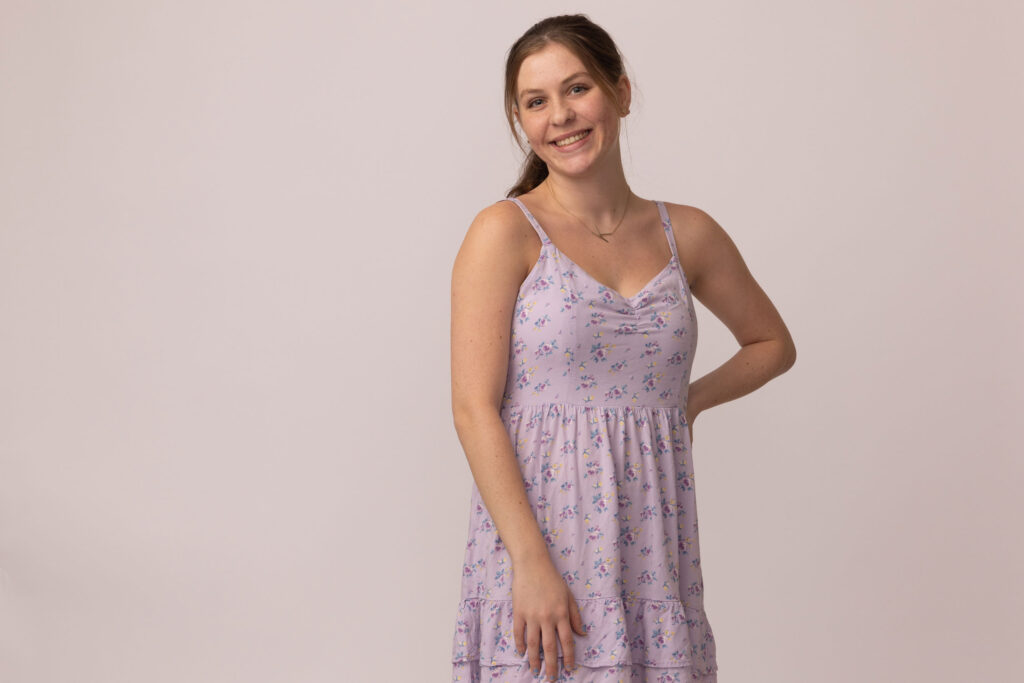 Growing up in Tarrytown, New York, with two brothers, Katie Kudla '24 was encouraged by her parents to find merit scholarships to help pay for her education. When Providence College offered her the St. Thomas Aquinas Scholarship, covering 80 percent of the cost of tuition, as well as membership in the Honors Program, she contacted Theresa A. Moreau, Ph.D., assistant professor of physics, to discuss attending.
Kudla was attracted by the physics program's small size and the opportunity to engage in research as an undergraduate. In her first three years at PC, she received two summer fellowships from the NASA Rhode Island Space Grant Consortium, presented research at the American Astronomical Society's 240th meeting in Pasadena, California, and visited the Robert C. Byrd radio telescope at the Green Bank Observatory in West Virginia with professor Joseph Ribaudo, Ph.D.
Kudla also chose a college program that would allow her to study abroad. She spent a semester as a visiting student at St. Edmund Hall at the University of Oxford in England, studying physics and mathematics, two male-dominated fields, alongside other Oxford students. She attended large lectures with up to 200 students and small group sessions with Oxford professors. She also attended Oktoberfest in Germany, skied the French Alps with students from Oxford and Cambridge, and found time for trips to Rome, Florence, Venice, Amsterdam, Paris, and London.
As a woman and an astrophysicist, Kudla is used to being a person apart. In her junior year she added yet another distinction: She was one of only 413 students, from 5,000 applicants nationwide, to receive the Goldwater Scholarship, the most prestigious undergraduate scholarship in the United States in engineering, mathematics, and the natural sciences. She will receive $7,500 from the Barry Goldwater Scholarship and Excellence in Education Foundation to use toward her education or for future research.
Kudla's academic success at PC has qualified her for membership in Phi Beta Kappa, the oldest and most prestigious academic honor society in the United States. She also received a nomination for associate membership in Sigma Xi, the scientific research honor society. But academics isn't her whole story. She minors in dance, an activity she has enjoyed since she was 4 years old. She is a member of the Providence College Dance Company, the college's premiere dance performance group, and will be the company's president during her senior year.
Sometimes she must leave one of her two weekly five-hour labs early to make it to Dance Company, but once she is there, "I forget about all my stresses and concerns," she said. "Dance is a blessing. You need balance in life or you'd go crazy."
More about Katie: