Justin Babu '23
Biology/secondary education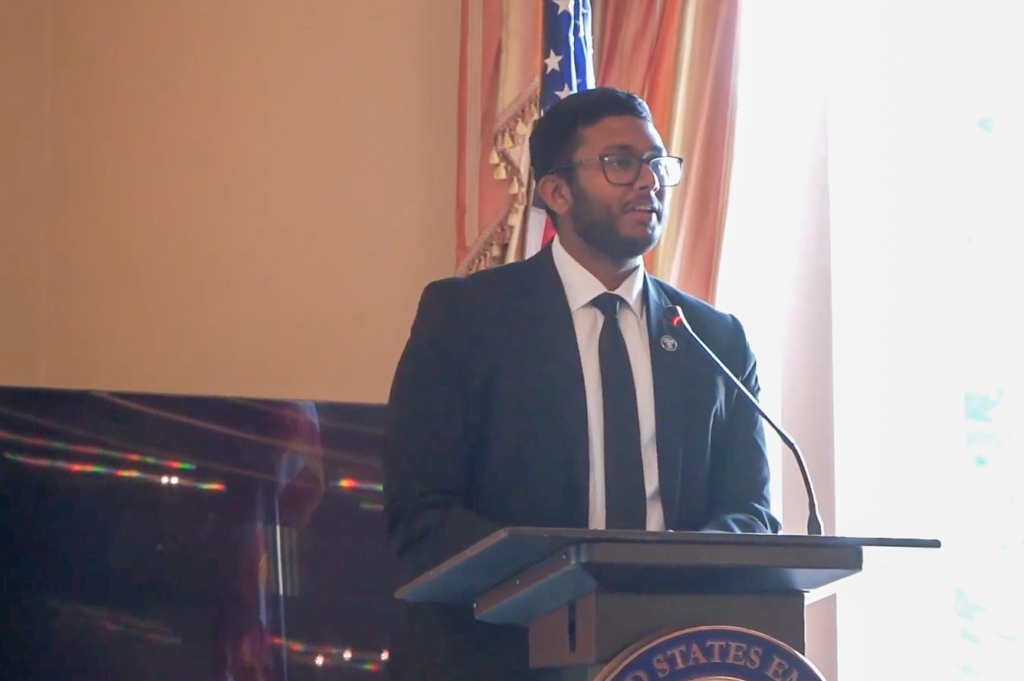 "Educate, educate, educate!"
That was the message Justin Babu '23 shared with students, educators, and diplomats at the residence of the United States Ambassador to Ireland in Dublin.
He was completing a four-week Frederick Douglass International Fellowship when he was invited to speak on behalf of the fellows at the ambassador's house. The fellowship invites 16 undergraduate students of color from American colleges and universities to spend part of the summer in Ireland following in the footsteps of abolitionist Frederick Douglass, who visited the country in 1845.
Justin based his words on Douglass' adage, "Agitate, agitate, agitate" — a call to challenge injustice with restless persistence.
That's a call Justin takes seriously at Providence College, where he designed an independent, faculty-guided study of campus climate and the experiences of students of color. Last spring, he presented his research to an audience of students, faculty, staff, and community leaders.
A biology/secondary education major, Justin aims to make every environment he's in more welcoming and inclusive. He does this in the classroom, in his leadership in Campus Ministry, and in his work with the YMCA of Greater Providence. Inclusivity even flavors "Last Three Brain Cells," his Saturday night radio show on 91.3 WDOM (PC's student-run station), where he and his cohost leave the studio door open to invite passersby in for conversation.
"Random people come into the booth and just have conversations with us. It's the beauty of the show. People are always down to talk, and people are always down for good music," Justin said.