Jenna Cobb '24
Marketing and Management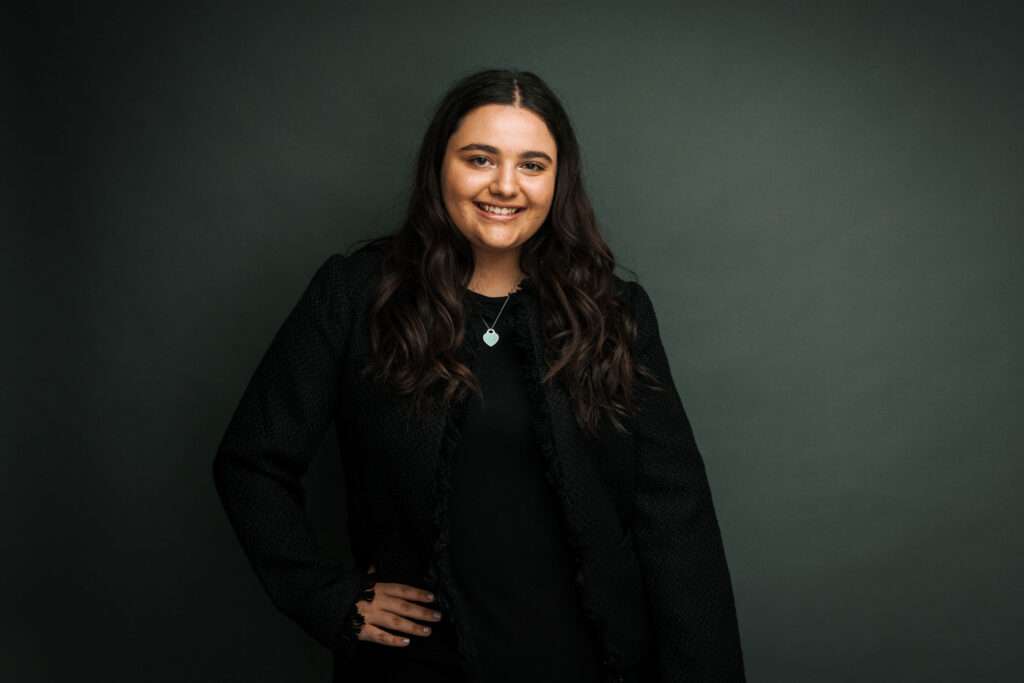 Jenna Cobb '24 grew up in Revere, Massachusetts, right outside what she and many other Boston sports fans call "Title Town."
"Sports were always big for me, and I knew I wanted to go to a college with exciting athletics," Jenna said.
Since arriving to PC, she has been instrumental in promoting the Friar Fanatics club and in creating a campus fan culture characterized by intensity and welcome. One of her goals in Fanatics has been increasing student turnout at all athletics events. "When I joined, the club had about 25 active members. This year, more than 400 people signed up for our communications," she said.
Jenna is a management and marketing double major. In her junior year she was a fellow through the Benjamin Family Social Media Fellowship, which manages the Providence College School of Business' social media accounts. The fellowship functions like an agency under faculty and staff mentorship, and sometimes "it can feel like a full-time job."
"I feel ten times more confident because of this experience. I know the vocabulary. I know the platforms. I know best practices. I've built relationships with professors and alumni business leaders," Jenna said.
Now, Jenna interns for the Boston Red Sox, an opportunity she discovered through the Friar alumni network. It's the realization of a longstanding dream made possible by connections made through Providence College. Before interning for the Red Sox, she interned for the Intercity League, a men's baseball league in Massachusetts. She built a social media presence for the Lexington Blue Sox from the ground up.
Jenna is grateful for a college experience that introduced her to so many friends and to subjects ranging from ancient philosophy to the very latest in digital marketing. But she's especially grateful to have been part of moments like celebrating on the court with players, coaches, and fellow fans after the Friars men's basketball team won the BIG EAST regular season championship in 2022.
"Providence College is the kind of place where students play hard and work harder. I'm so grateful for the opportunities PC offers me to build professional skills, learn about so many different subjects, and explore my faith," Jenna said.
More about Jenna: