Daniel Carrero '23
Creative Writing, Public and Community Service Studies
Philosophy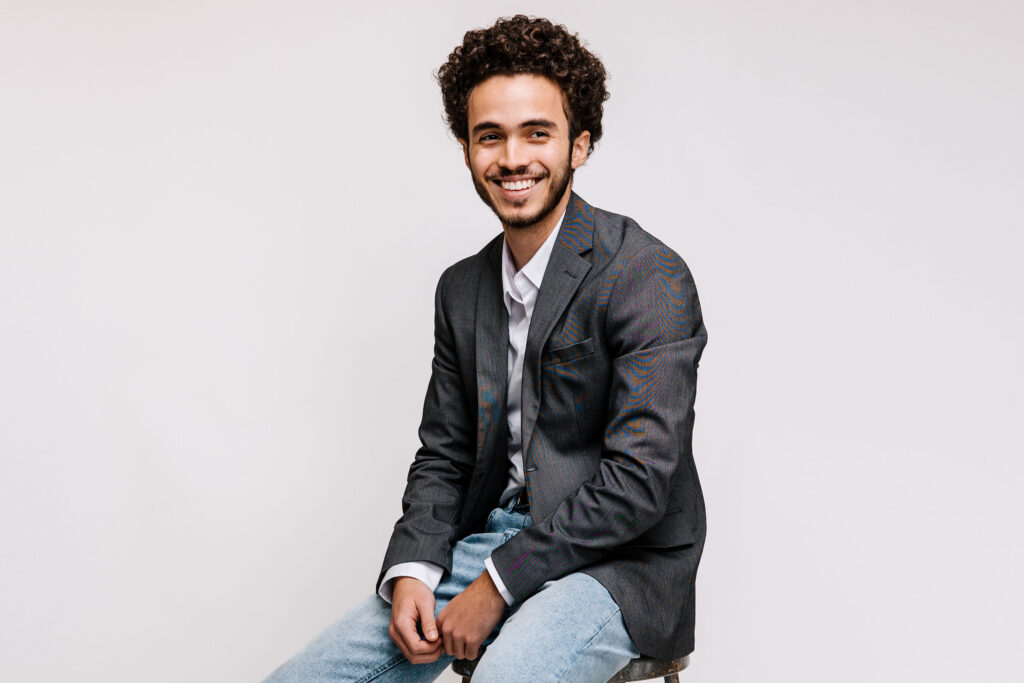 In his senior year, Daniel began working for the Donald K. Ryan Incubator for Entrepreneurship in the Arts & Sciences at Providence College, where students from all academic disciplines can create and test ideas for new products, services, and organization. He interviewed and wrote profiles about student and alumni entrepreneurs to connect them with student seeking mentors.
When Daniel arrived at Providence College, he knew he wanted to study creative writing and that he was interested in philosophy. What he didn't know was how much philosophy would inspire his life after PC.
"Doing philosophy in real life seemed different than doing it in academia, and I wasn't sure I was going to like the classroom experience," Daniel said. "I took an introduction to philosophy course and it was really hard. I got a B+. We spent hours talking about tough, serious questions. My brain boiled for those hours. But I'd walk out of the classroom wanting more. I still really liked it."
Philosophy became a bedrock of Daniel's studies at PC and during his semester abroad at the University of Oxford in England. It helped him write a book, Twice Upon a Time There Was a Boy Who Died: Infinitum Memoria, an experimental novel about what he describes as "the existential masculine crisis in the modern day." The book also drew on his experience working with young people in the city where he grew up, Lawrence, Massachusetts.
"I care very deeply for the young men I grew up with in Lawrence. I am trying to represent their stories and lives. I got to go to college. I get to share stories with the world. Those opportunities bring with them responsibility," he said.
It's an experience that will continue to serve him as he returns to England, this time to the London School of Economics, where he's studying for a master's degree in social innovation and entrepreneurship.
"It will be new work, different work," Daniel said. "I'll be taking courses I've never taken like behavioral management and social innovation and design. It will be hands-on with lots of work in case studies. I can't wait."
"Ultimately, I want to make a significant social impact," he said.
More About Daniel: